True to their name, UnbeatableSale.com is a unique all encompassing marketplace with the most incredible deals on the latest furniture, electronics, gifts, health, and baby items. UnbeatableSale.com guarantees none of their amazing deals will be found at a better bargain- with a price match guaranteed.

They also offer a 30 day money back guarantee to ensure complete satisfaction. UnbeatableSale.com offers high quality and rich value at competitive pricing; the Sale is truly Unbeatable!



Affiliate Program Benefits
Earn 10-12% commissions on all orders
Long 90-day tracking cookie to ensure credit for the sale
Product catalog is available in CJ
New and Exciting Offers
How and Where to Join
Anyone can join. Signing up for the UnbeatableSale.com Affiliate Program is FREE and simple! You simply click here to sign up on Commission Junction.
If you already have a CJ account, you can go directly there, search for Unbeatable Sale and sign up to the UnbeatableSale.com Affiliate Program.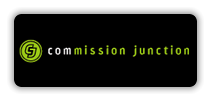 Promotional Material
UnbeatableSale.com will supply you with all your marketing material, such as banner and text links through the Affiliate Network. We will send out affiliate newsletters also, to let you know if upcoming promotions.
Contact Us
Should you have any questions or feedback regarding the UnbeatableSale.com Affiliate Program, please feel free to contact us, your dedicated Affiliate Program Managers at [email protected]